NEWS | October 16, 2021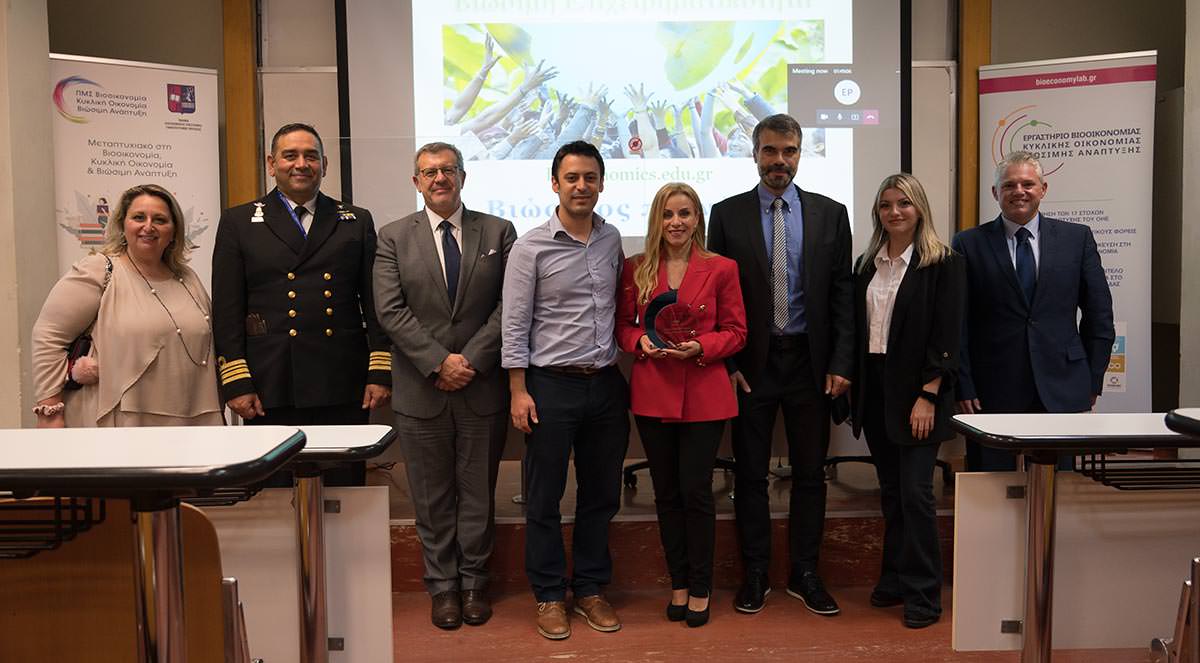 The ceremony for the welcome of our new MSc students took place with great success on Thursday, November the 4th with keynote speaker Lieutenant Commander of Navy Mr. Panagiotis Tripontikas.
Welcoming addresses were held by the Vice Rector of Academic Affairs Professor Pantelis Pantelidis, the Vice President of the Department of Economics Associate Professor Athanassios Vozikis, the President of the Circle the Med Forum 2021 and member of the Institute of Circular Economy and Climate Change Dr. Dimitris Kokosioulis and the Director of he MSc Associate Professor Constantina Kottaridi.
Dr. Electra Papadopoulou, founder of the Greek Bioeconomy Forum participated virtually and presented the Forum's goals and actions as well as the synergies with the MSc and the Bioeconomy, Circular Economy and Sustainable Development Laboratory.
The former Vice Rector of Kent University in the UK and currently Professor at the East Anglia University Fragkiskos Filippaios as well as professors in the Department of Economics at the University of Piraeus and adjunct teaching staff of the program honored the ceremony with their presence.
All COVID-19 measured were met.